Meet Dr. Douglas Sammer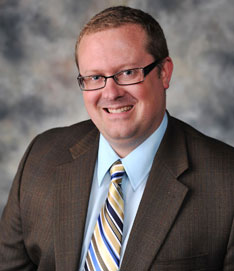 Associate Professor of Plastic Surgery and Orthopaedic Surgery
Chief of Plastic Surgery's Hand Program
UT Southwestern Medical Center
As Chief of Plastic Surgery's Hand Program, Douglas Sammer, M.D., helps patients with disorders and injuries that primarily affect their hands, thumbs, fingers, and wrists. He is an alumnus of UT Southwestern Medical School, and graduated first in his class.
Dr. Sammer's approach to care involves keeping patients happy, healthy, and well-informed. He offers non-surgical and surgical treatment options for nerve release, tendonitis and arthritis, as well as patients who have experienced hand or wrist trauma.
His unique expertise and Mayo Clinic fellowship training in complex hand reconstruction and microsurgical procedures makes him one of the most sought-after hand and wrist surgeons in north Texas. With his extensive background and training, he helps to restore hand functionality so patients can achieve a high quality of life and increased freedom of movement.
His research interests include studying biomechanical techniques for repairing tendons and exploring a possible connection between migraine headaches and carpal tunnel syndrome. He is evaluating distal radius fractures, and studying early detection and treatment of osteoporosis, in hopes of one day making discoveries that could help prevent crippling distal radius fractures in older patients.
Dr. Sammer is recognized internationally for his hand and wrist expertise, and often speaks at medical conferences on these topics. His research has been published in more than a dozen peer-reviewed publications, and he has authored chapters in numerous books.
Credentials:
Medical School: UT Southwestern Medical School
Residency: University of Michigan Hospitals & Health Centers, Plastic and Reconstructive Surgery
Fellowship: Mayo Clinic, Hand Surgery
Board certified by the American Board of Plastic Surgery
Subspecialty Certification in Surgery of the Hand
Member of the American Society for Surgery of the Hand
Member of the American Association for Hand Surgery
Member of the American Society of Plastic Surgeons
Licensed by the Texas Medical Board
Clinical Interests/Specialties
Carpal Tunnel Release
Cubital Tunnel Release
Trigger Finger Release
De Quervain's Release
Thumb Base Arthritis Surgery
Joint Replacement
Joint Fusion
Hand and Wrist Fractures
Tendon Injuries
Nerve Injuries
Professional Memberships/Societies
Alpha-Omega-Alpha Honor Society, inducted 2001
Minnesota Medical Association (MMA), 2007-2008
Zumbro Valley Medical Society (ZVMS), 2007-2008
American Society for Surgery of the Hand (ASSH), 2008-current
American Association for Hand Surgery (AAHS), 2010-current
American Society for Plastic Surgery (ASPS), 2013-current
Texas Medical Association (TMA), 2014-current